What is Urinary Tract Infection(UTI)?

UTI is an infection in any part of the urinary tract.
Urinary Tract
Urinary tract is our body's drainage system for removing waste and extra water. It includes:
Kidneys – two bean-shaped organs that make urine out of waste materials from the blood
Ureters – tubes that run from the kidney to the bladder
Bladder – where urine is stored until we go to the toilet
Urethra – the tube from the bladder through which urine leaves the body
How UTI Develops
UTI develops when part of our urinary system is infected by bacteria. About 80% to 90% of UTI are caused by a type of bacteria called E. coli. These bacteria normally live in our intestines and are harmless, but they sometimes get into the urinary tract, resulting in UTI.
The acidic urine produced by bacterial infection may irritate your inflamed urethra, thus causing a burning sensation during urination – which can be painful and uncomfortable.
Types Of UTI
UTI is usually classified as upper or lower according to where it occurs along the urinary tract.
Lower UTI: The lower urinary tract consists of the bladder and urethra. Infection in the lower urinary tract can affect the urethra (urethritis) or bladder (cystitis).

Upper UTI: The upper urinary tract consists of the kidneys and ureters. Infection in the upper urinary tract generally affects the ureters (ureteritis) and kidneys (pyelonephritis).
UTI normally develops first in the lower part of urinary tract. If this infection is not treated promptly, bacteria may progress to the upper part of urinary tract. Upper UTI is likely to be more serious than lower UTI because there is a risk of kidney damage.
» View References
National Kidney Foundation. 2010. Urinary Tract Infections. New York: National Kidney Foundation. Inc.
National Institute of Diabetes and Digestive and Kidney Diseases. 2011. What I need to know about Urinary Tract Infections. Maryland: NIH Publication.
» Hide References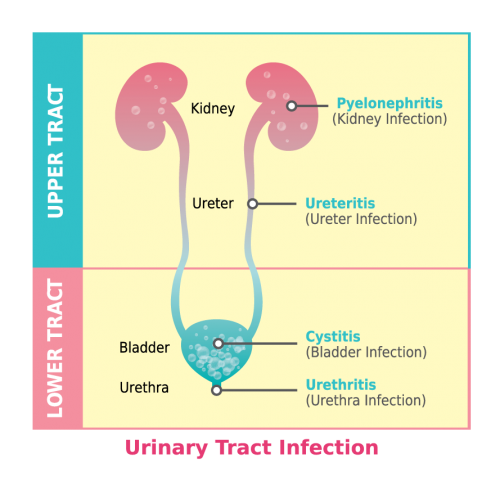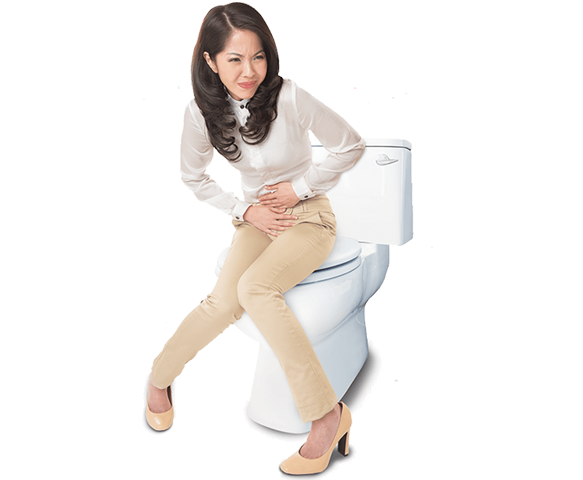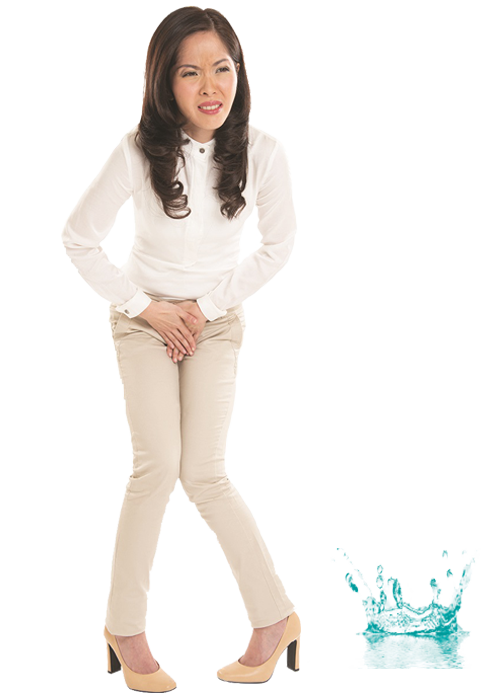 Symptoms Of UTI  

The symptoms of UTI depend upon which part of the urinary tract is infected.

Common symptoms of a lower UTI include:
Frequent urge to urinate
Burning or pain sensation when urinating
Incomplete emptying of the bladder sensation
Cloudy or reddish urine
Foul-smelling urine
If the bacteria enter the ureters and spreads to the kidneys (upper UTI), you may also have symptoms such as:
Pain in your lower back
Chills
Fever
Nausea
Vomiting
See your doctor immediately if you experience any of these symptoms as kidney infection is serious and need to be treated promptly
» View References
National Kidney Foundation. 2010. Urinary Tract Infections. New York: National Kidney Foundation. Inc.
National Health Service, UK. 2014. "Urinary tract infections in adults – Symptoms."
» Hide References
More About Urinary Tract Infection

Do any of the symptoms above sound familiar? Research shows that UTI is more common than we think. There is no reason to agonize or feel embarrassed when you have UTI. Arm yourself with the knowledge of what causes UTI and some prevention tips to help keep UTI at bay. Read on …